Mirna Armaleh Caldwell, DMD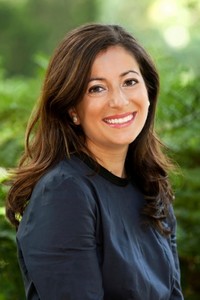 Dr. Mirna grew up in Wakefield, Massachusetts and graduated from Wakefield High School. She graduated at the top of her class and played Varsity tennis.
She earned her Bachelor of Science degree in Biology-Psychology from Tufts University in Massachusetts, where she received several academic scholarships. Her interests were far and wide, from Japanese Literature and Arabic to Neuroscience. In addition, she really liked working with people (especially children) and with her hands.
Dr. Mirna continued her education at Tufts University School of Dental Medicine, one of the top New England schools for dentistry. She realized quickly that her dental skills with children came naturally and that minimizing their fears brought her joy. She went on to earn her specialty certificate in Pediatric Dentistry at Tufts University/New England Medical Center, an intense three year program focused on the growth and development of children and their unique needs. This additional three years of specialty training is what sets her apart from general or family dentists. As a pediatric dentist, she is also qualified to treat patients who have special mental, physical, or emotional needs.
Dr. Mirna is an Assistant Clinical Professor at Vanderbilt Children's Hospital and the past President of the Tennessee Society of Pediatric Dentistry. She is also a Diplomate of the American Board of Pediatric Dentistry, and a member of the American Academy of Pediatric Dentistry, the American Dental Association, and the Tennessee Dental Association.
Dr. Mirna Caldwell is also a Fellow of the American Academy of Pediatric Dentistry. This is a special distinction that not all pediatric dentists attain. An AAPD Fellow is a person who has contributed above and beyond in the field of pediatric dentistry and organized dentistry.
Dr. Mirna is married to Robert, a pediatric dentist and Nashville native. They have two beautiful and energetic children. They also work together at their main office in Nipper's Corner in Nashville, called Caldwell Pediatric Dentistry.
Hannah, Dental Assistant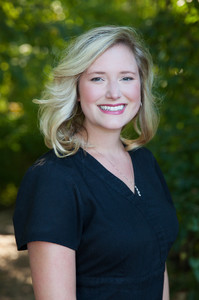 Hannah was born and raised in Hendersonville, TN. She attended Volunteer State Community College for one year and then finished her studies at Nashville State Community College as a Registered Dental Assistant and is certified in Coronal Polishing. She has worked in the field of dentistry since 2005 and has specifically worked with Dr. Caldwell since July of 2007. She is such an intrigual part of our team, with parents and patients singing her praises and always looking forward to their semi-annual visits with her. She loves working with children and helping make a difference in their lives. She and her husband and also enjoy participating in their volunteer ministry work every week.
Monica, Front Desk Coordinator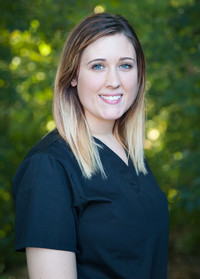 Monica grew up in California where she attended Kaplan College for Dental Assisting. She was an assistant in a pediatric office for two years before making her way to Tennessee. She loves working with children and talking about anything Disney. She spends most of her time with family and friends exploring the Nashville area.
Hillary, Dental Hygienist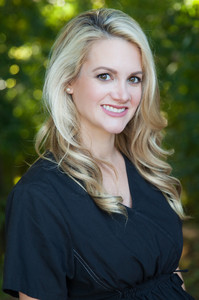 Hillary grew up in Greenville, SC. She graduated from Greenville Technical College in 2006 and then attended ETSU, receiving a BS in dental hygiene. She moved to Nashville in 2011 after marrying a Nashville native. She has been working as a dental hygienist in pediatric dentistry since May 2007. She has worked with Dr. Caldwell since August 2011. She and her husband reside in Green Hills and enjoy being parents to their sweet little boys. Hillary loves working with children and making a difference in her patients' lives and overall oral health. She enjoys spending time with family and friends and being involved in the community.